Browse Our Industry Affiliations & Awards:
Industry Affiliations

Aside from our own breadth of experience, we are networked with other industry leaders to help us stay on top of our game. We are a member of the Fuse Commercial Flooring Alliance, the premier commercial flooring network in existence today. Fuse has 106 US members, 11 Canadian members, 11 FSA members and 220 locations. In order to be a member of Fuse we had to meet some very strict criteria including a demonstrated commitment to superior customer service and craftsmanship.









Industry Awards

Cherry Carpet & Flooring works hard to deliver the best service to its customers, so we're proud to be recognized for excellence in customer service and satisfaction. Since 1947, our team of dedicated office staff, sales representatives, installations professionals and executive management have contributed to our overall success.

The Children's Hospital Of The King's Daughter Main Lobby, Corridor, Pharmacy And Gift Shop Renovation

TOUGHEST SITE CONDITIONS

The project consisted of the main entrance lobby, sitting area, security check in, gift shop, pharmacy, and corridor to the back of the hospital (9,177 s/f). The products were Tarkett / Centiva Victory Series with an undersea design which was ultrasonic cut and johnsonite reveal base. Also, a 10' x 10' space that consists of an interactive projector (where fish swim on the floor). As kids step, ripples are created and the fish swim away. Altro Dolce Essentials "white" was used here as the background.



Learn More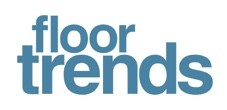 Fuse Recognizes Outstanding Members At Annual Conference

EXCELLENCE IN COMMUNICATIONS

Fuse Alliance recognized the recipients of its member and supplier awards, which were presented at the organization's annual conference. More than 200 network members from the U.S. and Canada, as well as flooring product and materials suppliers, attended the Fuse Annual Conference, which was held in Nashville, Tenn. Fuse Network members were recognized for excellence in communication, reporting and follow up, loyalty, sustainability, and spirit.



Learn More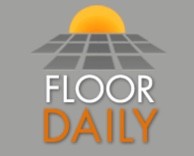 Fuse Names New Board Of Directors Members

IMPORTANT RECOGNITION

Ross Cherry, third-generation owner of the family business, is president of Cherry Carpet & Flooring based in Portsmouth, Virginia. Cherry has more than 20 years experience in the flooring industry and has held positions in estimating, project management and has served as the company's COO since 2007. The company has more than doubled the business' revenue, making it one of the largest in southeast Virginia.



Learn More