Area rugs deserve the same care & attention as the rest of your floor coverings. Even if you don't have a lot of spare time, there are some quick & easy steps you can incorporate into your daily routine to protect the look and longevity of your area rugs. These will go a long way to keep your rugs looking as good as new for years to come.
Start with preventative measures. Dirt particles damage rugs over time, so have guests & family members remove shoes before walking across your rug to minimize the amount of dirt brought in. Place carpet protectors under all furniture legs, limit exposure to direct sunlight, and take caution when relocating furniture.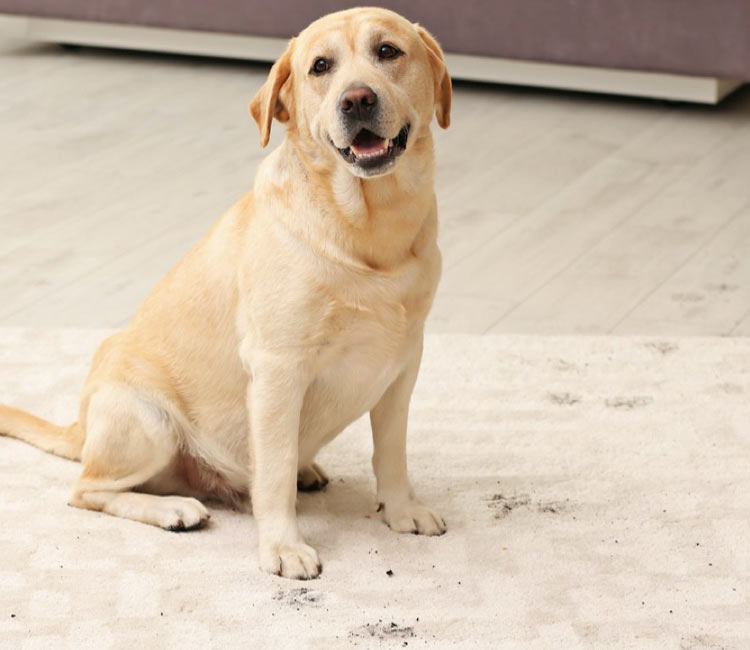 Every few months, rotate your rugs to allow for even exposure to traffic from all directions. This also helps with even exposure to natural UV light, which can cause fading of colors.
Consult with our team about the proper rug pad to place under your rugs. Padding stabilizes & protects your investment with extra cushion & grip.
Vacuum your rug a couple of times a week with a manufacturer-approved appliance, just as you would carpeting. Be careful not to pull any fringes in while vacuuming. Twice a week should be sufficient, especially if your rug is in an area with light to medium traffic.
Dealing with spills & stains
No matter how careful you are, your area rug will most likely fall victim to the occasional spill over time, especially if you have kids or pets. If a spill occurs, it's important to act quickly. Dry water-based spills immediately using a clean, dry cloth. You should dry both sides of your rug, if possible. For soda or alcohol-based spills, you can apply salt or baking soda to the spot for a few minutes to absorb the color. This can then be vacuumed off before using a wet towel to soak up the liquid portion.
Every two to five years have a professional wash your rugs.
More questions? Fill out our form and we will get back to you soon!