Product KnowledgeProject ManagementA&D ConsultationInstallationLift SystemsFloor DemolitionSubfloor PreparationMoisture Mitigation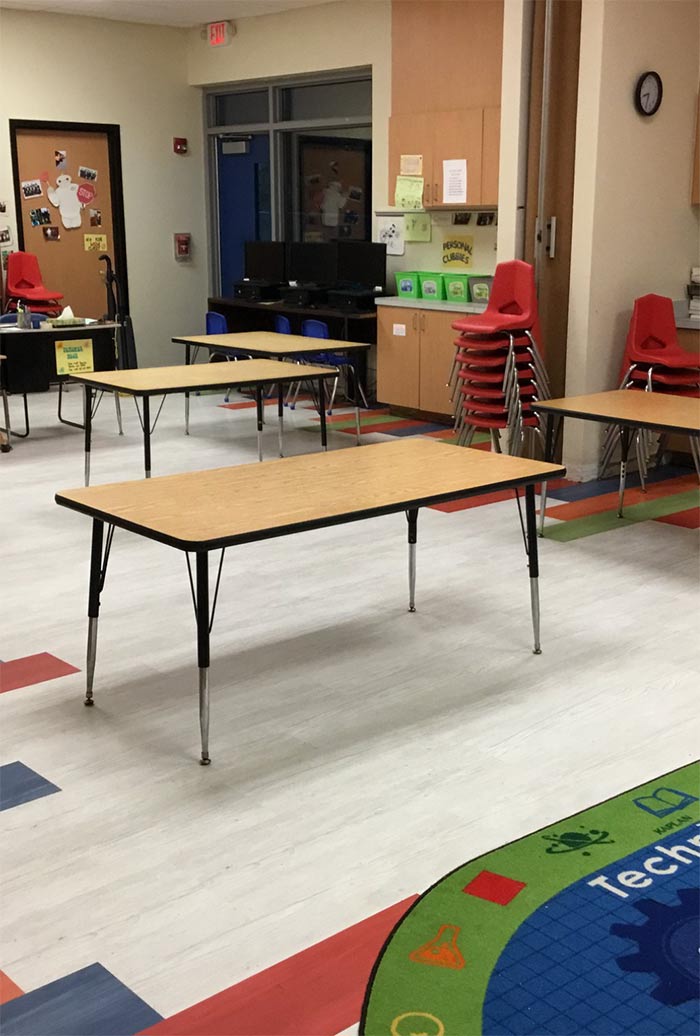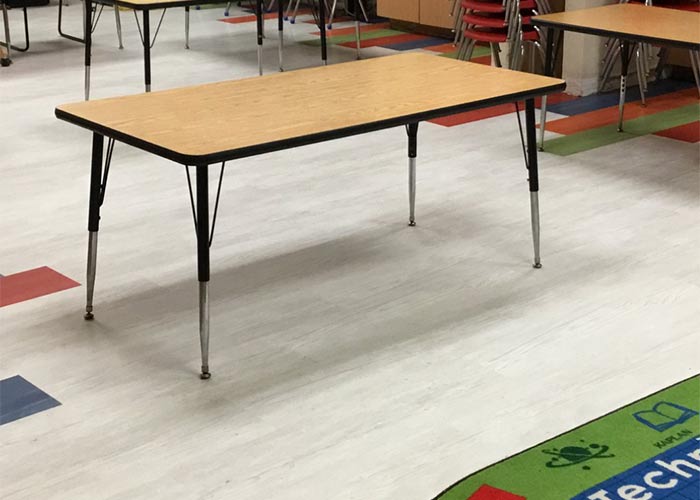 Product Knowledge


Consultation, Selection, and Satisfaction

At Cherry Carpet, we take our products seriously. Many of our associates have been with us for decades amassing a great deal of experience & training on a variety of floor covering materials. We answer every question our clients bring to us, and we've truly "seen it all" over the past 70 years.


Product Consultation

Our entire staff – including everyone from account representatives to installers – receives ongoing training on the newest flooring materials, technologies & trends. As a result, any member of our team can offer you detailed information about product features, appropriate installation, and performance for your project & budget.

We maintain relationships with every major flooring provider so we may present not only the tried and true products to our clients, but also the latest trends in flooring design. At Cherry Carpet we pride ourselves on ensuring our clients get what they want at a price that fits within budget and meets the requirements of the project.



View Projects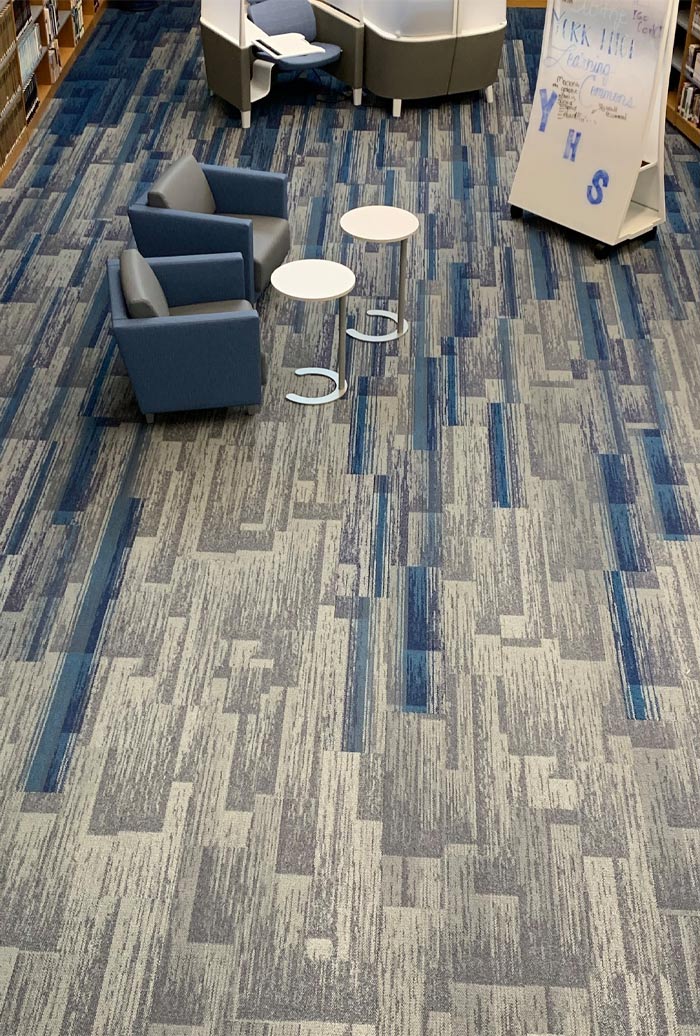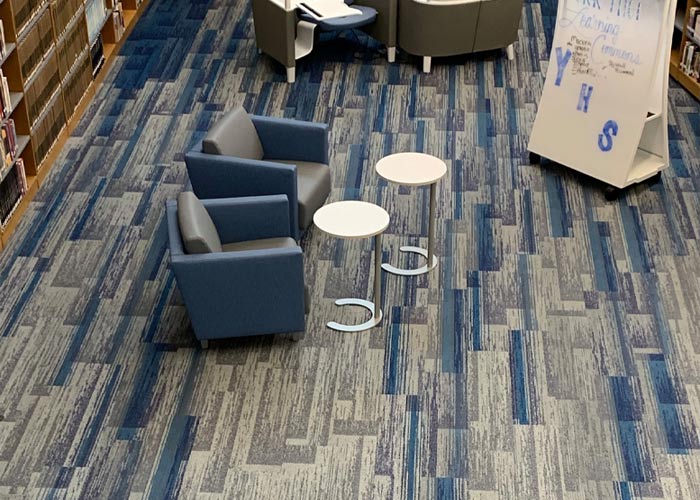 Selection Assistance

Cherry Carpet offers a full selection of quality flooring products. As an independent dealer, we can source the material you're after. We create specialty designs and have the expertise to properly install them.

We work with manufacturers that share our focus on the importance of quality and customer service. Our professional staff is prepared to help clients identify and select the right product for the job & our showroom features an extensive product library complete with samples of the latest products, styles and innovations. We can recommend the right products for your project and can supply you with numerous schemes to coordinate your materials and budget.
Carpet and carpet tile
Ceramic, porcelain, quarry tile
Hardwood
Resilient
Laminate
Eco-friendly options
Specialty floors
Cherry Carpet is a local company in Portsmouth, VA that can anticipate problems and solve them for a smooth operation and installation of your next new floor. We look forward to becoming your floor covering consultants and providing the highest level of service and the most complete follow-through on the projects to which we commit ourselves.



View Projects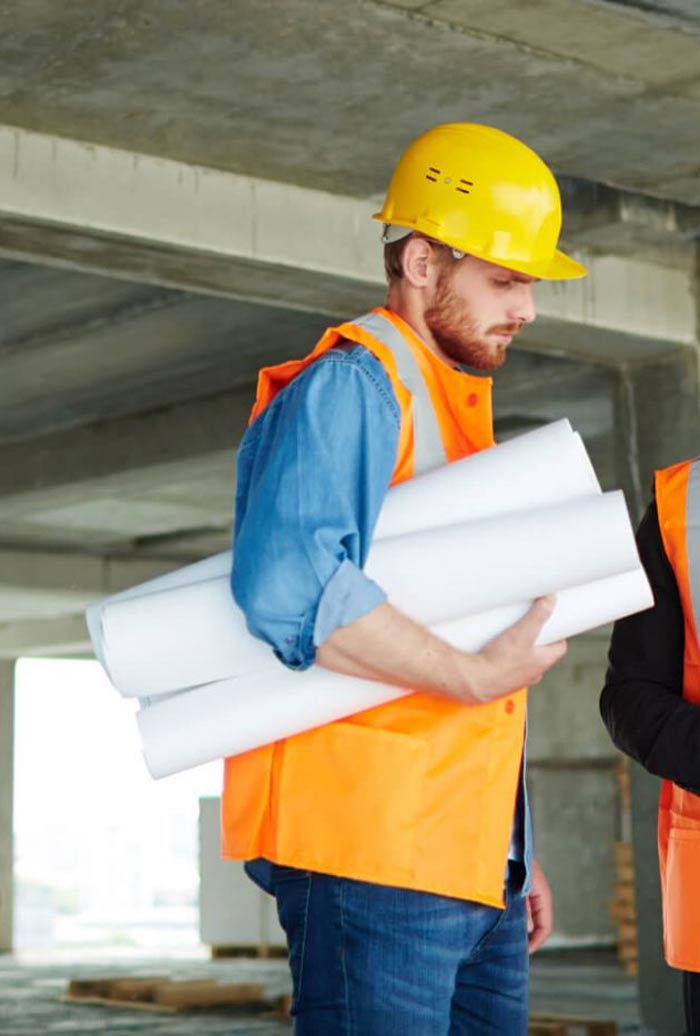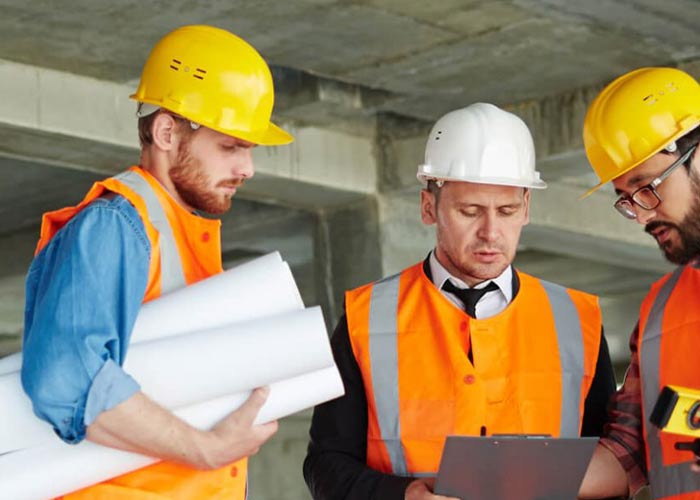 Project Management


Keep Your Project On Track

Cherry Carpet is your knowledgeable, experienced, local, hands-on partner, with you every step of the way. We see the big picture – the whole process – and we handle all the details for you.

From objective advice on product selection to overseeing the procurement and installation of your floor covering, our professional field supervisors are here to help. A vital part of a project's successful completion is proper project management to assure proper logistics are considered. We take great pride in our attention to detail, which results in a pleasant experience and quality workmanship for our clients. Our work includes the following:
Pre-walk jobs to understand existing conditions
Accurate estimation
Order processing
Warehousing and delivery
Installation
Job site supervision
Verification that all material is installed according to manufacturer's specifications
Your flooring experience with us typically begins with one of our commercial sales team members. From there, your sales team member becomes your single point of contact while coordinating all aspects of your flooring project with our project coordinators and production team to ensure your project is handled properly without you having to worry about the details.

We know when your products are shipping, when they are received, when they are ready for installation, and that the workmanship of your products is first quality. We consider this to be a unique attribute of our company in contrast to many of our peers in the flooring industry. We consider the handling of your project after the point of sale to be as important as the initial selection process.

Our production team members develop relationships with the project superintendents and are fully invested in ownership of every project. Successful completion with accuracy, promptness, and quality is our focus.



View Projects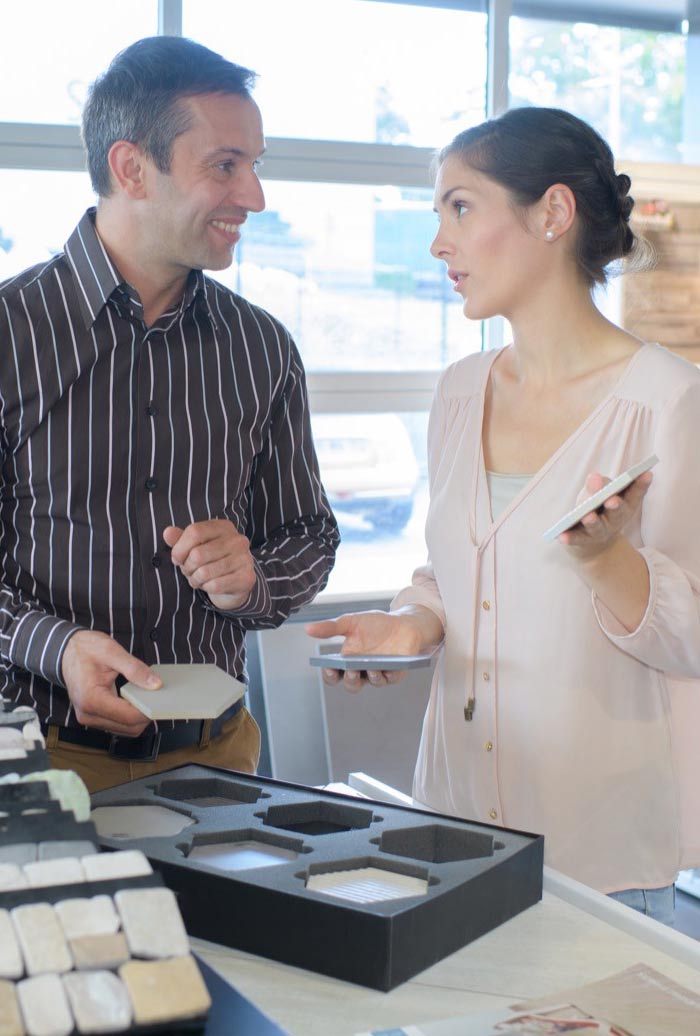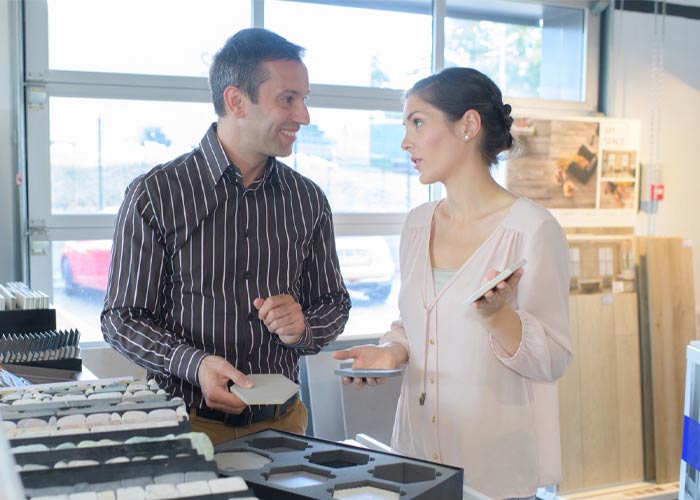 A&D Consultation


Dedicated Professional Assistance

The Cherry Carpet & Flooring commercial sales staff welcomes interior designers, architects, facility managers, contractors, and clients to utilize our extensive commercial library of quality products from a vast array of manufacturers. We are eager to offer our recommendations and assistance with your product selection, specifications, budget proposals, design creation, logistics, and professional installation.

Our sales team is technically experienced and able to make appropriate flooring recommendations for your specific applications. We will work with your floor plans, or we can create floor plans for you using our flooring software after visiting your project site. We do not charge for our consultation services, and we welcome your requests.

Our convenient central location in Portsmouth, VA allows our design consultants to quickly come to you with different options for you to choose from. No matter what your imagination calls for, Cherry Carpet will offer you the right products to help your project come to life. We have a large conference room which is used for product presentations, and we offer accredited continuing education courses for the design community. We look forward to assisting you with your flooring needs.



View Details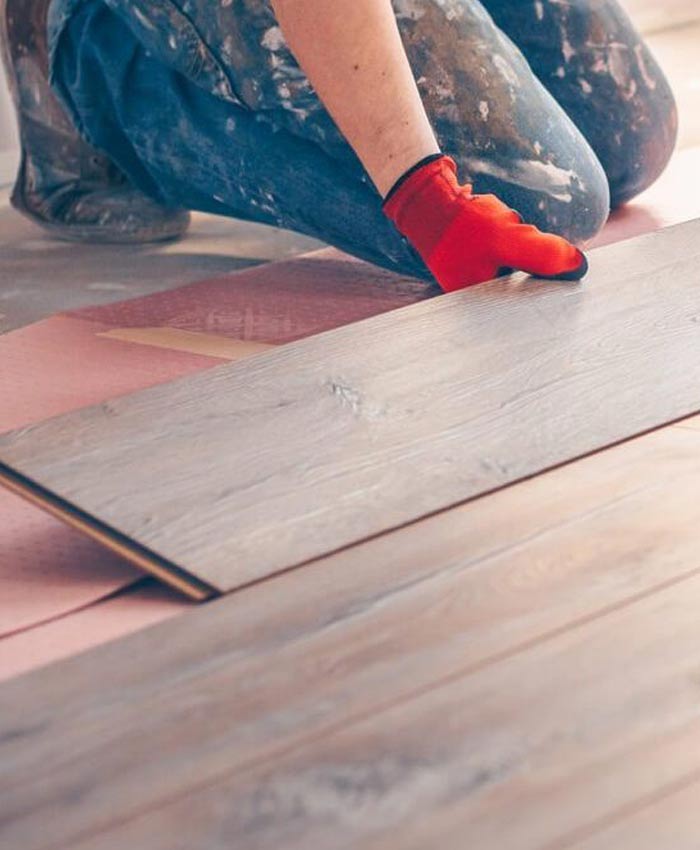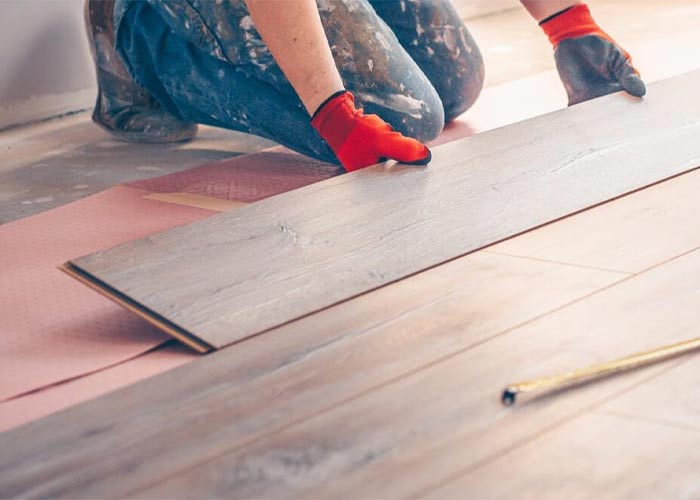 Installation


Experienced Installation Team

The Cherry Carpet & Flooring production staff & installers comprise an experienced team with a common focus on a successful job done for you. We strive to communicate effectively with you to address all the logistical details of your installation prior to your scheduled date. We put an emphasis on time management & promptness for each installation we schedule.

Our installers are a vital part of our team – courteous craftsmen that take great pride in their work. They bring with them many years of experience, full certification & ever-continual training to assure that the quality of your floors meets or exceeds the standards in our industry.



View Projects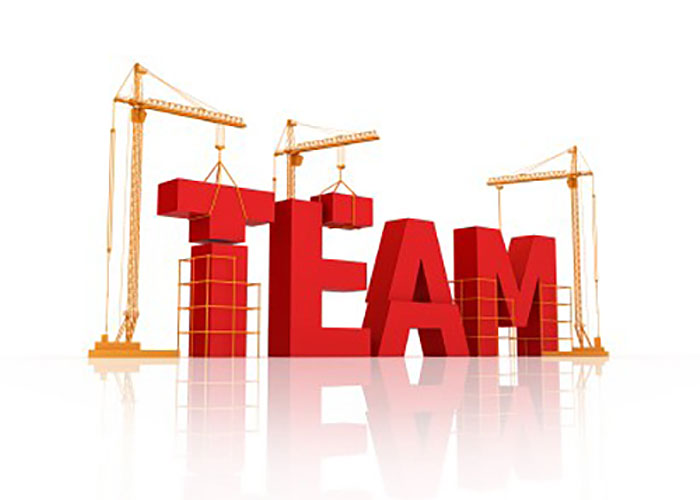 Lift Systems


Replacing Carpet In A Large Space Can Be Daunting – With Cherry Carpet, It Doesn't Have To Be

Moving furniture & office equipment is time consuming & typically ends up resulting in a virtual office shutdown.

It doesn't have to be this way. Cherry Carpet has the lift systems required to make your facility flooring renovation fast & efficient while keeping your employee downtime to a minimum.

Our furniture lift technology is the efficient & economical alternative to dismantling & moving office furniture during installation. Our trained technicians simply lift the furniture off the floor with a hand-controlled jacking system without disconnecting existing electronics or breaking down furniture systems.

We can then easily remove & reclaim the existing floor covering & install your new flooring, all of which can be done while your business is closed. This minimizes interruption & saving you up to 40% of the cost of a conventional commercial flooring installation.

New floors will incrementally replace the old to create a refurbished work area or office with no down time in between. Additionally, we work with a local furniture company that supplies boxes & assists with logistics.



Commercial Installation Guide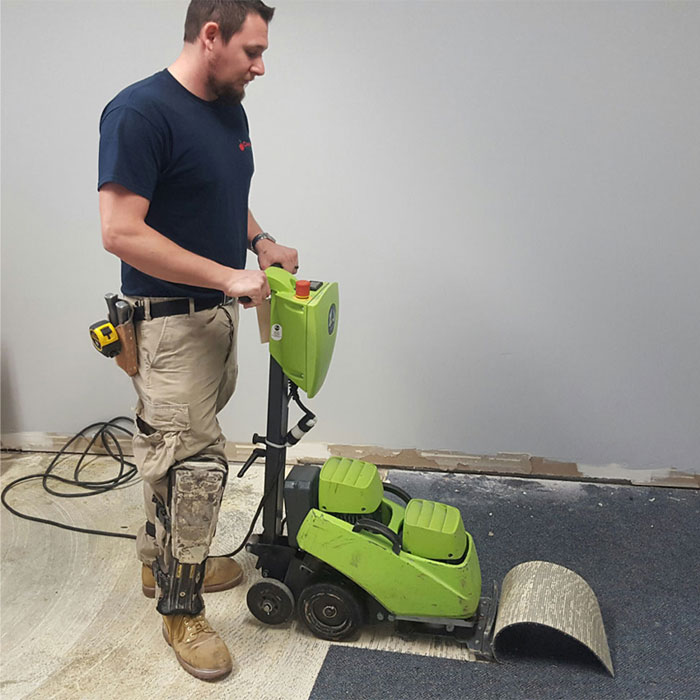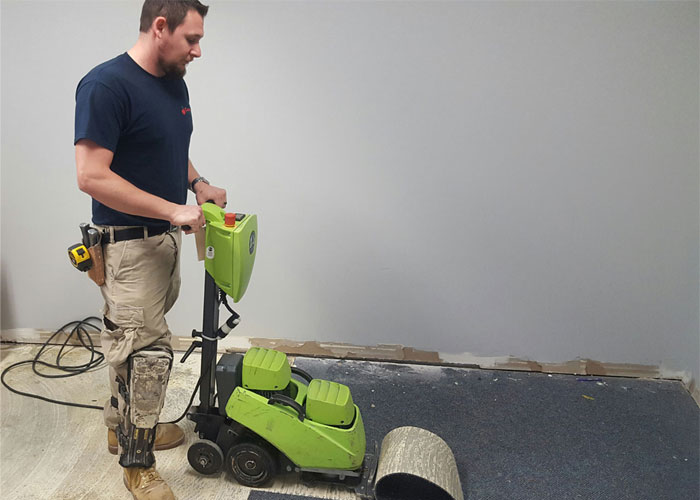 Floor Demolition


At Cherry Carpet & Flooring, we pride ourselves on being the best choice for all your commercial demolition services. Our skilled and professional workers have extensive experience in every aspect of commercial demolition, whether your project requires a selective or total commercial demolition. We understand that commercial demolition clients often have different needs than those requiring total building demolition, and our expertise includes commercial buildings, factories, churches, laboratories and hospitals.

Whether you're demolishing existing carpet, carpet tile, resilient floor coverings, tile, thin sets, or adhesives, we have the expertise, machines, and techniques to get them removed for you.

With our floor strippers and grinding machines, we can get the job done correctly and efficiently for you.



View Projects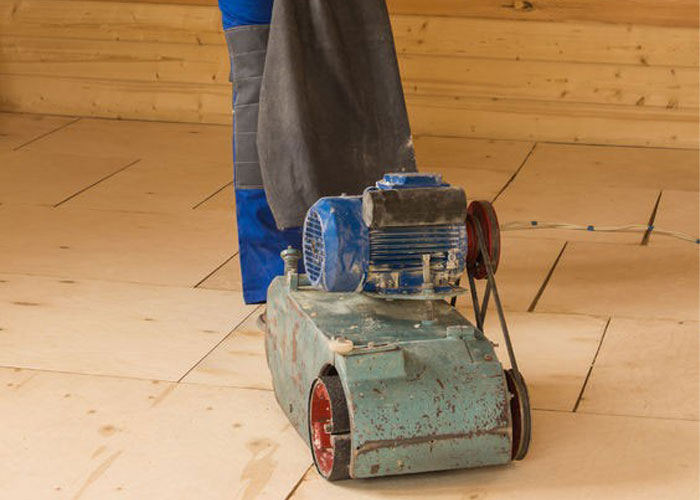 Subfloor Preparation


Just like an artist's canvas, subfloor preparation contributes to 70% of a product's finished look and aesthetics. At Cherry Carpet & Flooring, we follow manufacturer specifications and ASTM specifications to make sure your floor will not only look the best it can look but meet all manufacturer requirements to carry their full warranty through the life of your floor. From grinding, to self-leveling to floor patching compounds, we have the best products, knowledge, and staff to create the perfect canvas for the perfect floor.



View Projects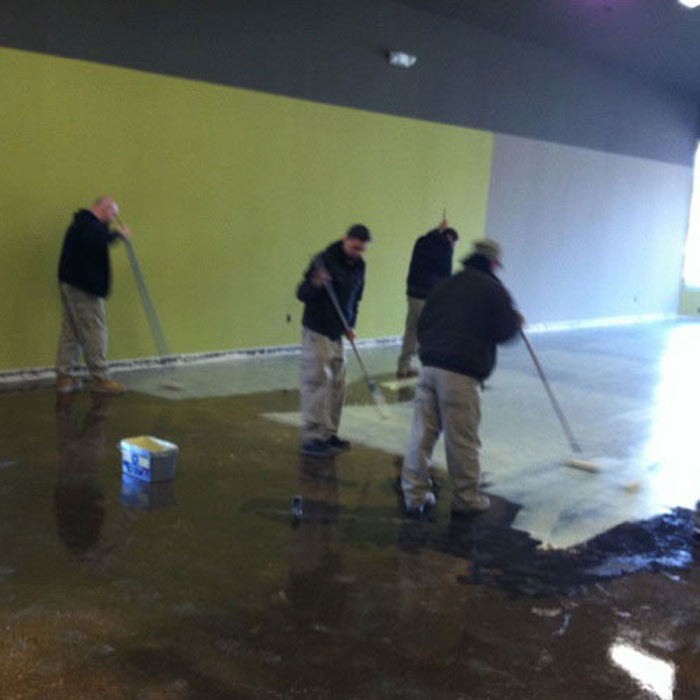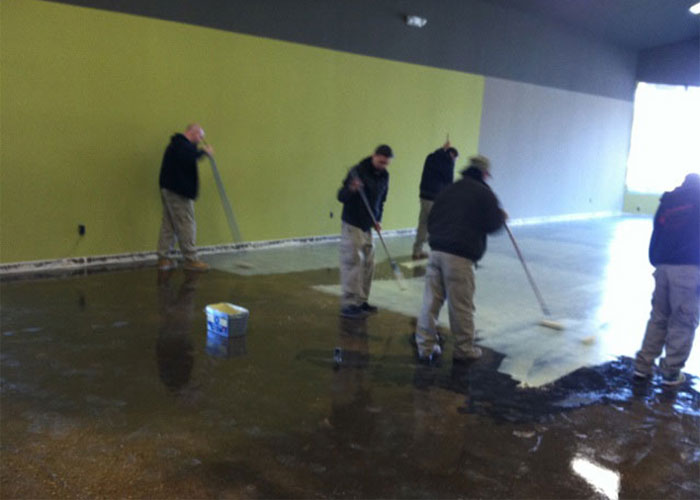 Moisture Mitigation


North American commercial property owners spend an estimated $2.4 billion dollars on remediation of structures and floor coverings as a result of moisture-related flooring failures yearly. An additional $2.2 billion dollars is spent on topical moisture treatments, of varying effectiveness, in an effort to address moisture issues prior to the first flooring ever being installed. Moisture vapor emission (MVE) has become more of an issue with fast track construction schedules, changes in adhesives, and sea-level rise over the past decade. Excessive MVE can be caused by lack of cure time under controlled conditions, curing compound, and improper water to cement ratios creating an excessive "water of convenience" used during the placement of a new slab. It can be caused in existing or renovated concrete as well due to lack of vapor retarders, improper or damaged vapor retarders, high ground water, irrigation, poor drainage and high water to cement ratio pours creating interconnected pores.

There are mechanically bonded and roll out sheet options to remediate MVE as well as finishes that are not sensitive to moisture vapor emissions (some resinous systems, ceramic tile and polished concrete.) At Cherry Carpet & Flooring, we have spent many years on education to know how to test, inspect, and ultimately know the best course to remedy these issues.



View Projects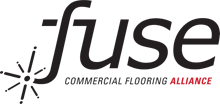 Proud Member Of The Fuse Commercial Flooring Alliance

We are a proud member of the Fuse Commercial Flooring Alliance, the premier commercial flooring network in existence today. Fuse offers an umbrella of products & services to support your project needs while helping us stay on top of our game. Fuse has 106 US members, 11 Canadian members, 11 FSA members and 220 locations. We're part of a national material collection & recycling program, and we offer enhanced relationships with he most recognized suppliers & manufacturers in the flooring industry.