Visit Our Discount Flooring Outlet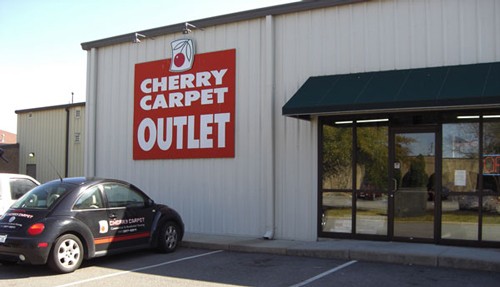 At the Cherry Carpet Outlet, we offer a variety of 5-star carpet & sheet vinyl remnant packages that can be sold for up to 75% to 80% off normal showroom prices. We stock residential & commercial roll balances & overruns of carpet tiles, solid vinyl tile, and laminate.
We can also install your floors or offer the names of other local installers we trust for the DIYs.


Outlet Hours:

Monday: Closed
Tuesday: 9:00 AM - 5:00 PM
Wednesday: 9:00 AM - 5:00 PM
Thursday: 9:00 AM - 5:00 PM
Friday: 9:00 AM - 5:00 PM
Saturday: 9:45 AM - 4:00 PM
Sunday: Closed

Where to Find Us:

2915 London Blvd
Portsmouth, VA 23707
Driving Directions